The Schu Shelf
12 New Read-Alouds Every Quarter!
Welcome to the Schu Shelf — a collection of 12 fabulous new read-aloud books curated each quarter by John Schu, the Children's Librarian for Bookelicious! A part-time lecturer at Rutgers University, and a former classroom teacher and teacher-librarian, John is also the author of the professional book The Gift of Story (Stenhouse, 2022) and the picture book This Is a School illustrated by Veronica Miller Jamison (Candlewick, 2022).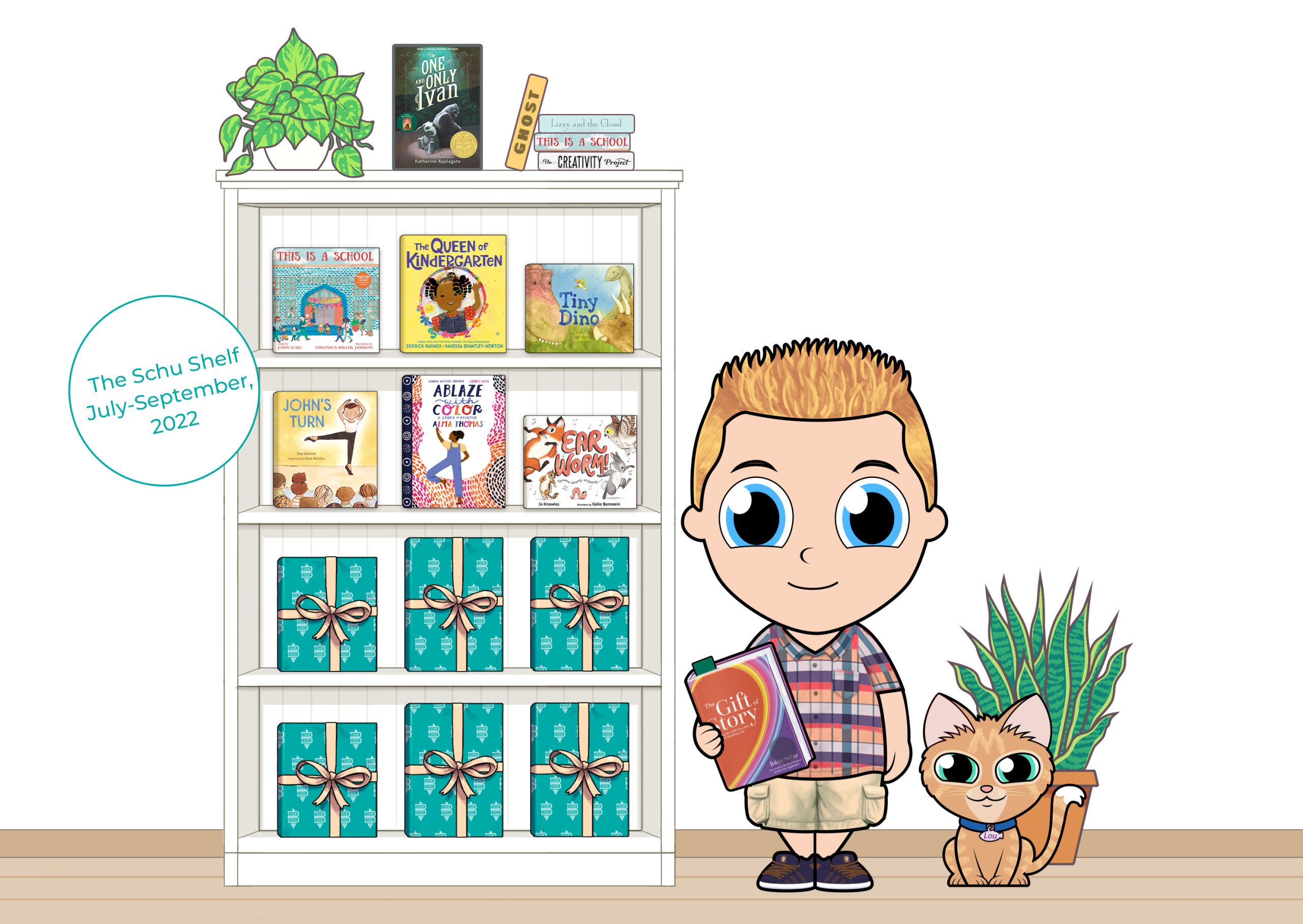 Quarterly Collection Price $199; shipping is free.
Sign up for a full year and pay only $715 – an additional 10% savings!