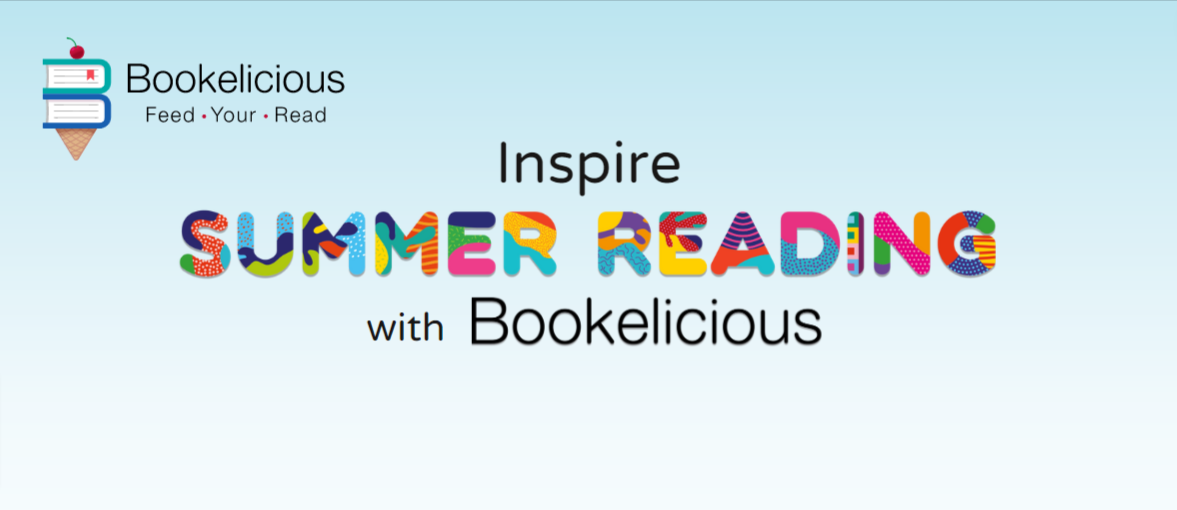 Summer Reading Challenge!
Join the Bookelicious Summer Reading Challenge!
Summer is the perfect time to read! Whether you're reading with your friends and family, reading by the pool, or talking about your favorite books, Bookelicious wants you to share your love of reading all summer long. Our Summer Reading Challenge will reward you for just that! If you are one of the first 1,000 kids to complete 10 challenge activities and submit your completed checklist, you will get $25 to spend at Bookelicious! And one reading activity can count for more than one Summer Reading Challenge task! Did you read a book under a tree at a new park? That's three (3) challenge tasks!
In order to enter, all you have to do is complete this form! It will ask you to have a family member or guardian upload a picture of your completed checklist and one of you completing one of the challenge activities. Your face doesn't need to be in the picture and no pictures will be used by Bookelicious without permission.
Download your Challenge Checklist here and get started today!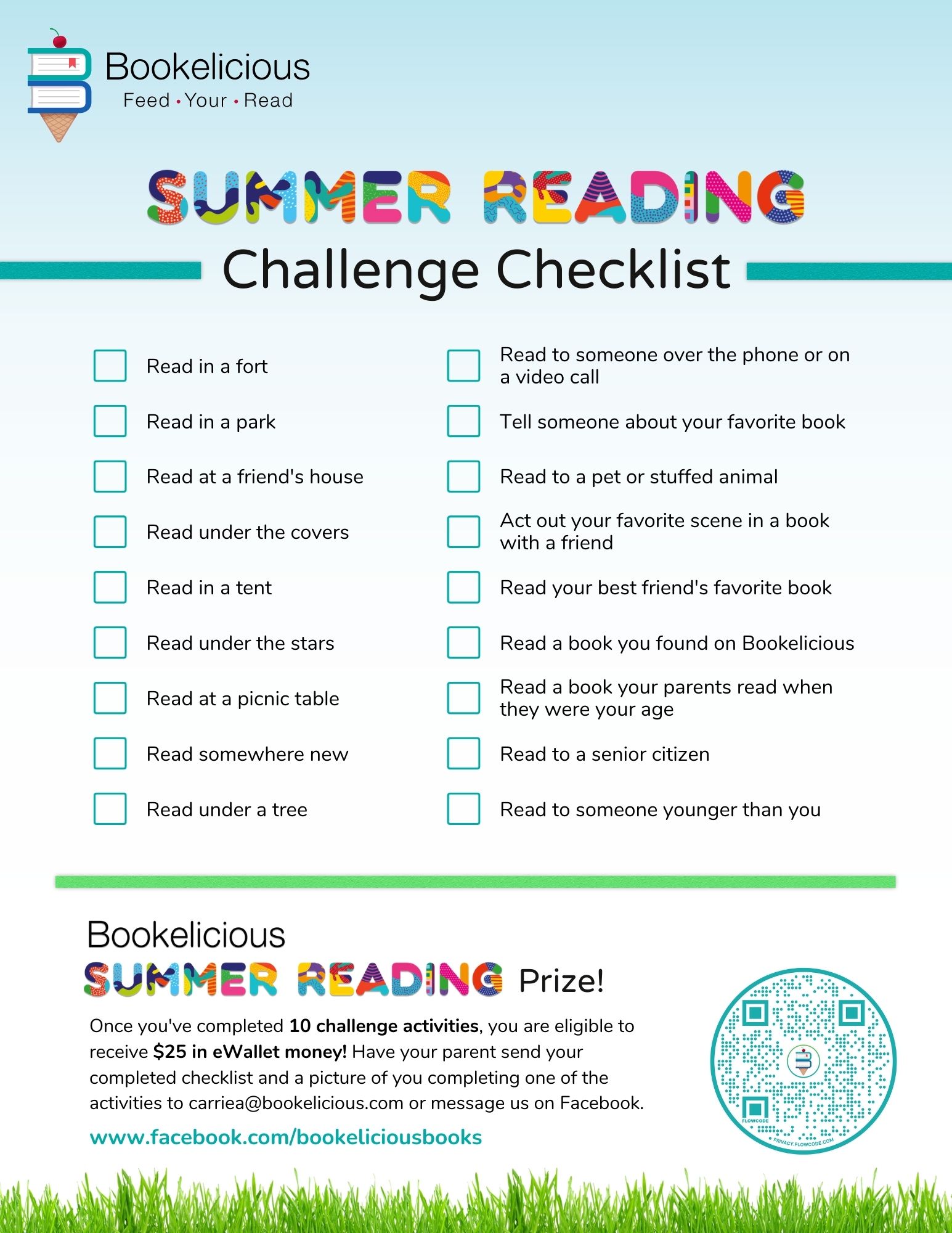 Check out our great Summer Reading recommendations!
For our full reading lists, head over to our summer reading recommendations page.
Kindergarten to 1st Grade
1st to 2nd Grades
2nd to 3rd Grade
3rd to 4th Grades
4th to 5th Grade