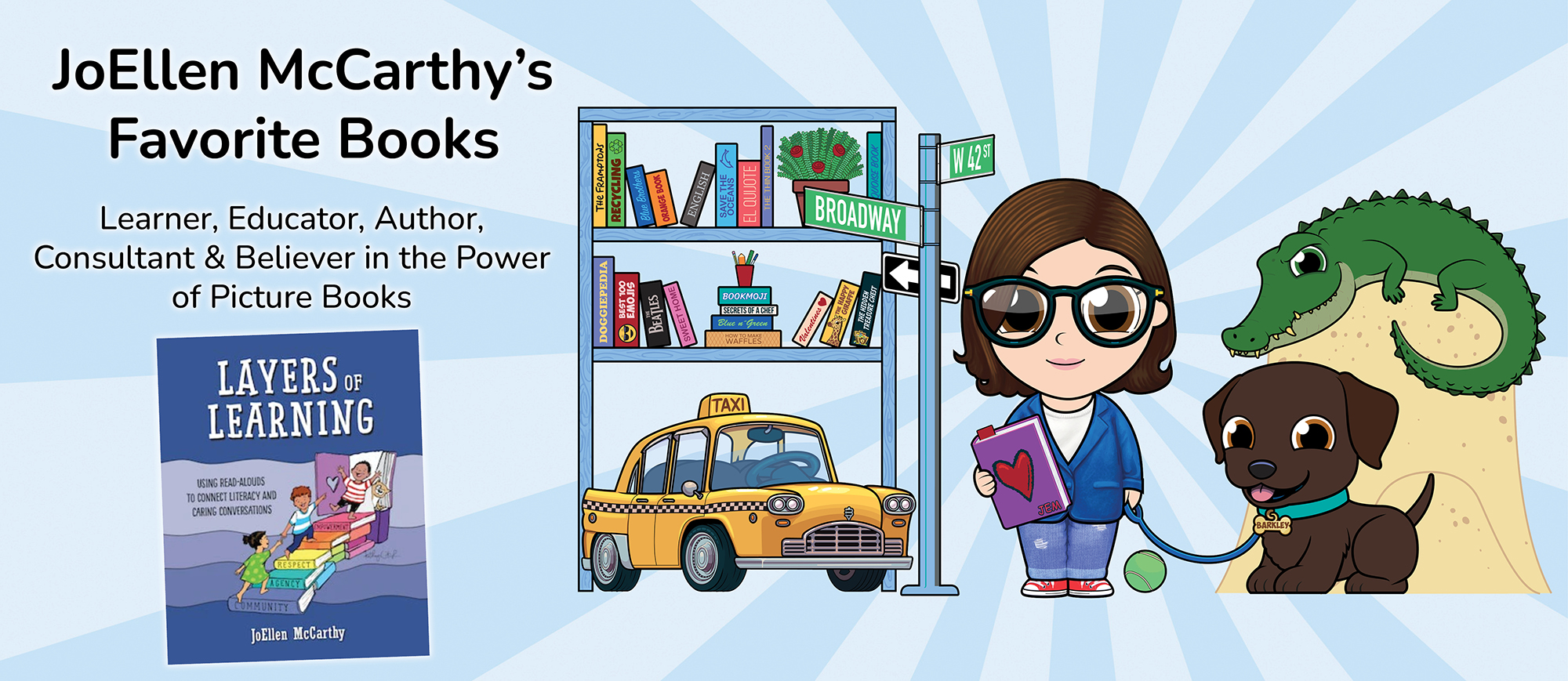 JoEllen McCarthy's Favorite Books
JoEllen McCarthy champions the power of read alouds and explores her vision for this work for teachers, families, and students in her book, Layers of Learning: Using Read Alouds to Connect Literacy and Caring Conversations.
JoEllen believes there is no tool more powerful than a picture book and sharing stories can promote a love of oneself, a love of learning, and through a heartprint framework reflect limitless possibilities for both! She demonstrates the ways we can layer our academic and affective standards using books as our coteachers for lessons in reading, writing, and life!
To invite conversations to do this work, you can check out her ever changing "unlist of books." This will help to shift your thinking from that book… to books that…." because beyond the books, some of the most important lessons we can teach are often those led by children, stirred by a read aloud.
Books that Help Address All the Feels




Books that Celebrate Reading & More




Books that Teach Concepts While Celebrating Culture  & Community

Books that Honor Families & More

Books that Invite Conversations Around Hope and Healing

JoEllen McCarthy is a lifelong learner, educator, and literacy specialist who spends her days teaching and learning alongside students, teachers, and administrators. As a literacy consultant and a Book Ambassador for The Educator Collaborative, she gets to spread her enthusiasm for literature through an exploration of powerful picture books that help layer reading and writing connections and nurture a more inclusive, responsive, caring community of learners. Learn more about her work in Layers of Learning: Using Read Alouds to Connect Literacy and Caring Conversations, connect with her via social media at @JoEllenMcCarthy, or visit her website.