School Library
Refresh
A Program To Elevate
Student Voice and Choice


Bookelicious curates and customizes to the specific needs of your community.
We offer a full spectrum of support, from weeding to selection and display, including:
Library Literacy Mentorship Addressing the Unique Needs of Each School and District.
Do you have staff covering multiple schools, or paraprofessionals not certified in library science who wotuld benefit from support? Our Library Literacy Mentor has decades of experience working in schools and districts, and at the state and national level, to support you and your staff.
Year-Round Professional Development.
We offer free workshops on weeding, inventory analysis, student engagement, maximizing your space, and community events, plus thematic and topic-based discussions around your new titles.
The Best of the Best New Children's Books.
Every book that we offer has been hand-picked by experts. In addition to high-use subject bundles and popular format refreshes, we offer community centered book modules to help your students see themselves reflected in your collection.
MARC Records and Library Binding Services
Meet the Bookelicious Team that will help you every step of the way
"Building school libraries that connect our most vulnerable readers to books that help them feel seen, heard and valued is the work of my heart. I'm delighted to support educators in this vital work." — Jennifer LaGarde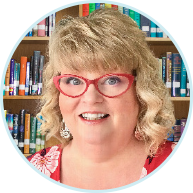 Bookelicious Library Literacy Mentor Jennifer LaGarde
Jennifer has 20+ years of experience in education as a classroom teacher, teacher librarian, district digital teaching and learning specialist and school library media lead, school library media lead, state-wide library/technology support consultant and adjunct university faculty. She holds a Bachelor's degree in Secondary Education, a Master's in Library Science, and a National Board Certification in School Library Media, and has published numerous journal articles and co-authored two books with Darren Hudgins.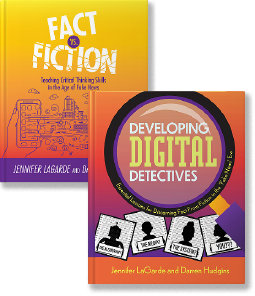 "At Bookelicious we customize your school library by tailoring it to reflect the unique needs of your community, making sure that it mirrors your students' tastes and interests." — Dr. Lorien Hunter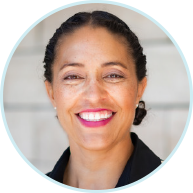 Bookelicious Director of Strategy and Inclusivity Lorien Hunter
Lorien Hunter is dedicated to empowering youth through education and literacy. She holds a Ph.D. in Media Studies from the University of Southern California, where she specialized in the representation of race and identity in popular culture, and she has been published on multiple occasions including in the Journal of African Media Studies.
Meet the Bookelicious Book Bundles
We know you may need to refresh multiple topics and categories, and we have dozens of book bundles, each organized in sets of 10/20/30 books for every grade range, that will align with your collection.
High-use subject refreshes like dinosaurs, sports, space, DIY and fact books
Community-centered refreshes to reflect your students' lived experiences
Student-centered and student-driven collection options using bookmojis plus data around student picks and popular titles
Category refreshes emphasizing fiction and nonfiction with the greatest kid appeal
Popular format refreshes including graphic novels, picture books and transitional readers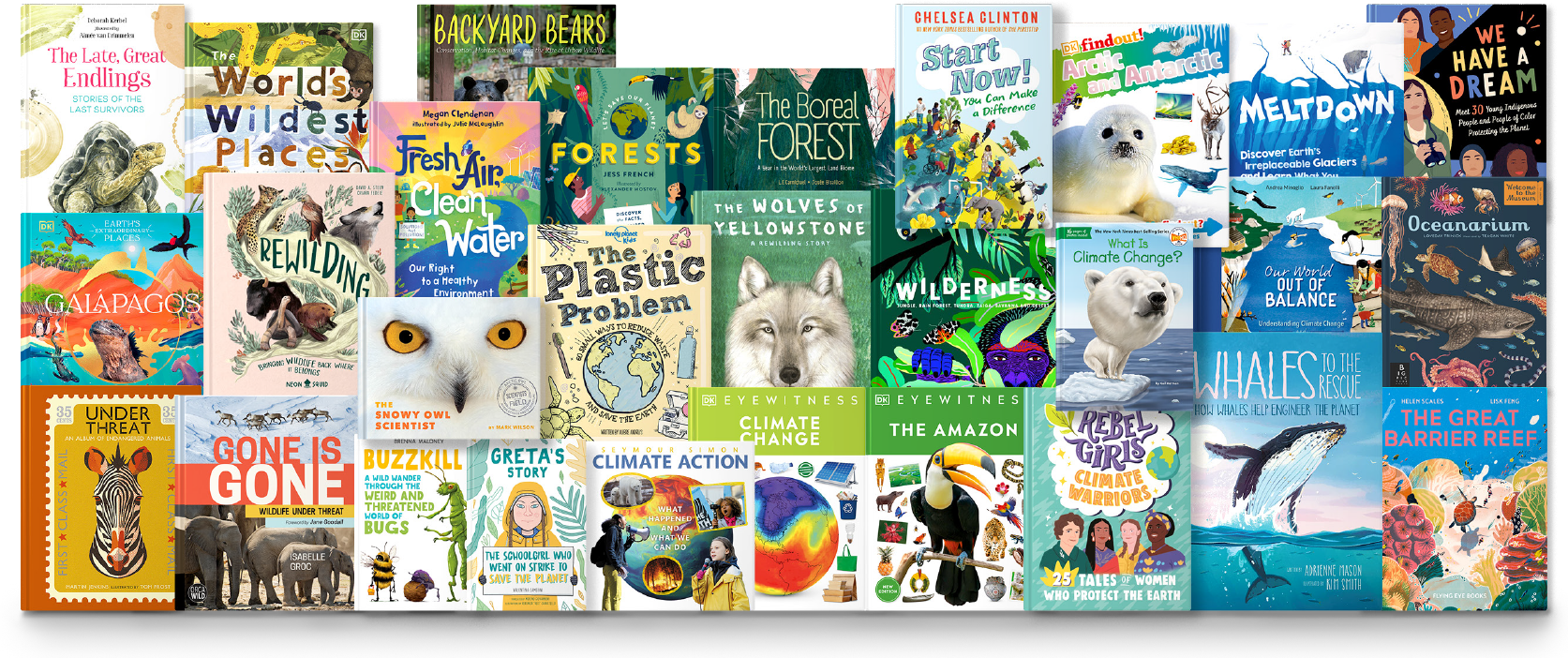 Sample Book Bundle: Nonfiction Habitats & Conservation (Grades 4-5)
Titles subject to availability.