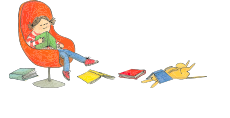 My First Book Club
The Best Student
Book Club Ever!
Easily implement student book clubs for your 2nd to 5th graders.
What's Included:
One copy for every student of the book club title you select plus a special book-themed bookmark.
One copy of the professional text: Breathing New Life into Book Clubs: A Practical Guide for Teachers by Sonja Cherry-Paul & Dana Johansen.
Admission to the Virtual Meet the Author Event — where else can your students meet the author of a book they just read together as a class?!
Per Student
Pricing
Up to 499 students
$11.99 *
500-999 students
$10.99 *
Please add $1 to each level of student pricing for Two-Headed Chicken