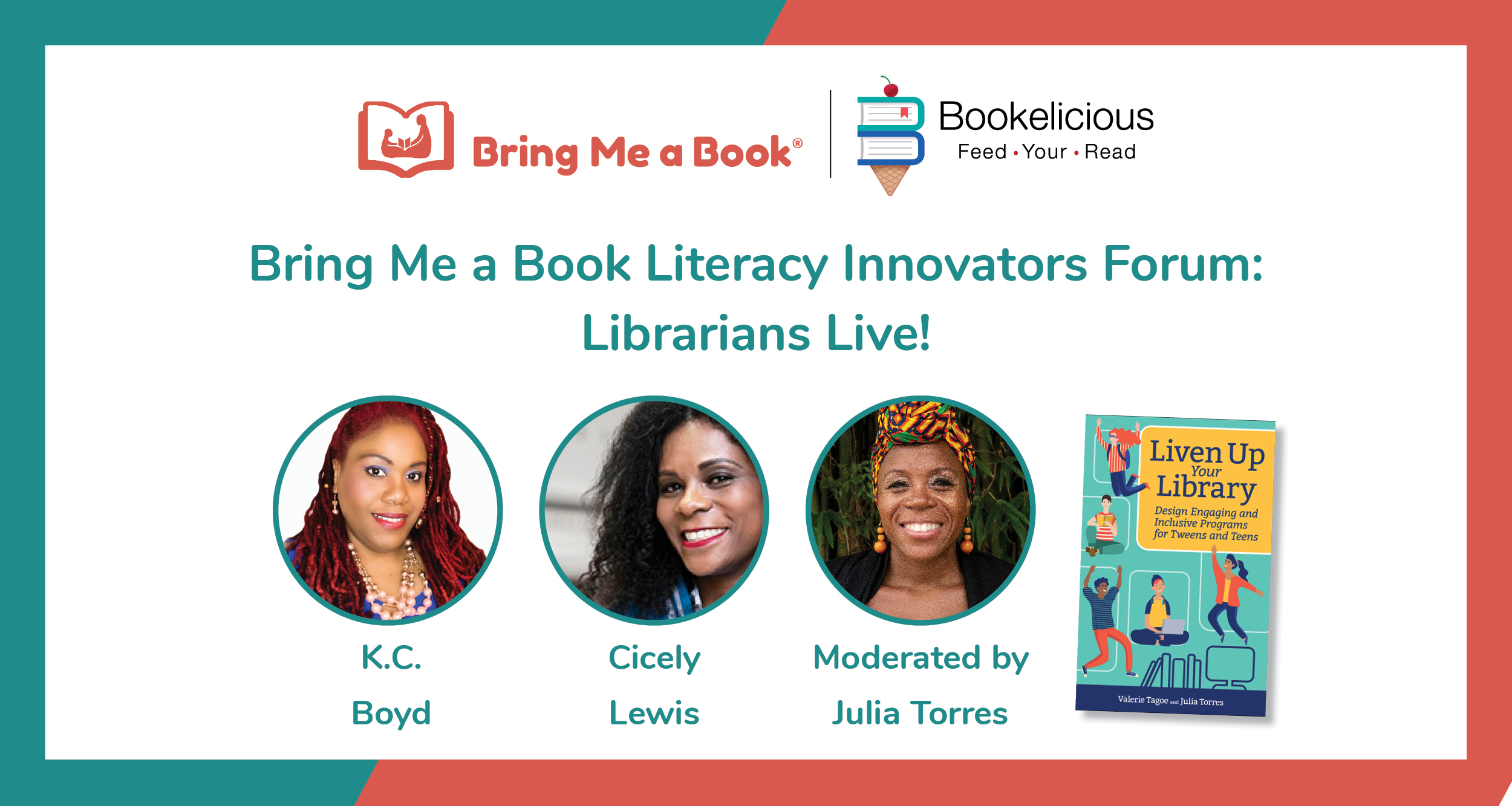 Speakers
Cicely Lewis

School Librarian

School Library Journal and Scholastic named Cicely Lewis the 2020 School Librarian of the Year. Cicely is a school librarian at Meadowcreek High School in Norcross, Georgia and the founder of Read Woke, an initiative encouraging students to read books that challenge a social norm or the status quo, give a voice to the voiceless, have a protagonist from an underrepresented or oppressed group, or provide information about a group that has been disenfranchised. She visits districts nationwide to stress the importance of libraries and certified librarians in every school.

K.C. Boyd

School Librarian

K.C. Boyd is currently a school librarian with the District of Columbia Public Schools System. She has previously worked as the Lead Librarian for the East St. Louis School District #189 in East St. Louis, IL., a Area Library Coordinator for Chicago Public Schools and a District Coordinator for the Mayor Daley Book Club for Middle School Students. She is a second generation educator and holds Master's degrees in Library Information Science, Media Communications, and Education Leadership.

Boyd currently serves on the executive boards for the District of Columbia Library Association and the Black Caucus of the American Library Association. She is an active committee member for the American Library Association Chapter Council representing Washington D.C., American Association of School Librarians Digital Tools Committee, and the EveryLibrary Institute/Advisory Board. Boyd is also a member of the District of Columbia Public Schools Library Corps and is a representative of the Washington Teachers' Union Equity Collaborative. Boyd currently is a National Ambassador representing the Washington D.C. area for Checkology Virtual Classroom and The News Literacy Project.

A staunch advocate for school libraries, she is widely known and respected for her work with educating parents, teachers, and district officials on promoting leisure reading for children and teens. Additionally, she is a sought-after and popular keynote speaker and conference presenter at the local, state, and national levels. It is Boyd's belief that all children, despite economic circumstance, have the right to read and should have access to books that reflect themselves and encourage inquiry. Boyd can be reached through her website: http://www.kcboyd.com/.

Moderated by Julia Torres

Language Arts Teacher and Librarian

Julia E. Torres is a veteran language arts teacher and librarian in Denver Public schools. She is a teacher/activist committed to education as a practice of freedom. Her practice is grounded in the work of empowering students to use Language Arts to fuel transformative resistance and social progress. Julia has been awarded the 2020 NCTE Colorado Affiliate Teacher of Excellence award chosen as a 2020 Library Journal Mover and Shaker, and serves educators as a member of the ALAN (Assembly on Literature for Adolescents of NCTE) Board of Directors, Educolor Collective Steering Committee member, Book Love Foundation Board Member, and Co-founder of #Disrupt Texts. Through her work with The Educator Collaborative, Bring Me a Book, and other organizations, Julia facilitates workshops and professional conversations about anti-bias/anti-racist education, social justice, and culturally sustaining pedagogies in Language Arts, as well as digital literacy and librarianship. Her work has been featured in several publications including NCTE's Council Chronicle, NPR, Al Jazeera's The Stream, PBS Education, KQED's MindShift, and the NY Times. Julia is the co-author of Liven Up Your Library: Design Engaging and Inclusive Programs for Tweens and Teens (ISTE, 2022).
Date
May 11 2022
Expired!
Bring Me a Book Literacy Innovators Forum: Librarians Live!, May 11, 2022 @ 7:30pm ET
Join K.C. Boyd, Cicely Lewis, and Julia Torres for an inspiring and invigorating talk about the future of libraries in the lives of young readers.
Our partners at Bring Me a Book would like to notify you about future BMAB events. If you would not like your email address shared with BMAB, please contact us at info@bookelicious.com.