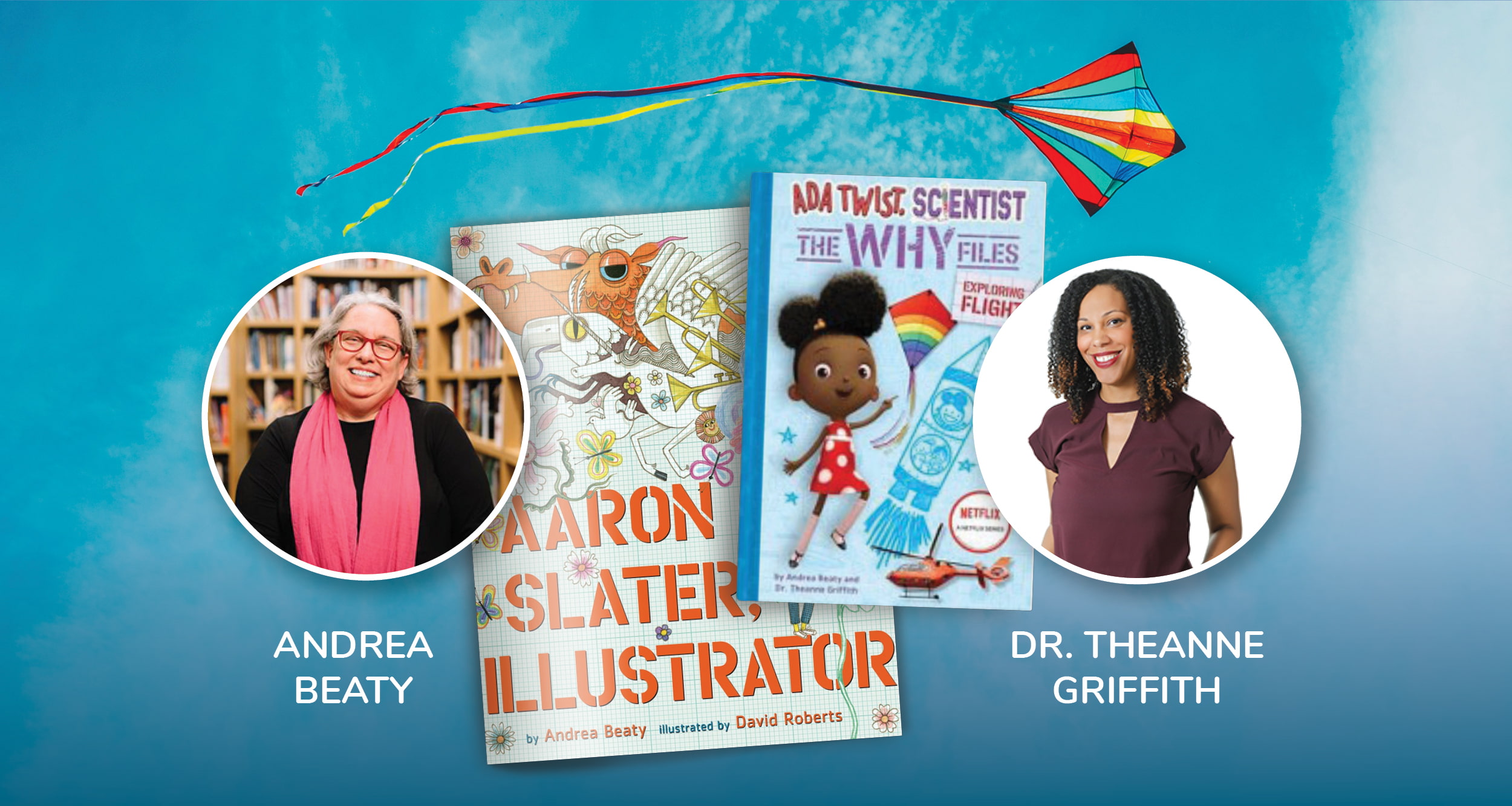 Speakers
Dr. Theanne Griffith

Neuroscientist and Author

Dr. Theanne Griffith is a neuroscientist and the author of The Magnificent Makers chapter book series. Since she was a little girl, she's loved both storytelling and science, and her books combine those two passions. Theanne received her BA in neuroscience and Spanish from Smith College and earned her doctorate in neuroscience from Northwestern University. She is currently an Assistant Professor at the University of California Davis.

John Schu

Children's Librarian & Director of Publicity

John Schu is the children's librarian for Bookelicious, a part-time lecturer at Rutgers University, and a former classroom teacher and teacher-librarian. He's the author of the professional book The Gift of Story (Stenhouse, 2022) and the picture book This Is a School illustrated by Veronica Miller Jamison (Candlewick, 2022). You can find him at JohnSchu.com and on social media at @MrSchuReads.
Date
Dec 13 2021
Expired!
Bookelicious Presents: Andrea Beaty and Dr. Theanne Griffith in Conversation with John Schu, 12/13/21 @6pm ET
Event Description: Please join Andrea Beaty, Dr. Theanne Griffith, and John Schu for an EXCITING conversation about the #1 New York Times best-selling Questioneers series and the new non-fiction series, Ada Twist, Scientist: The Why Files, based on the Netflix animated series, Ada Twist, Scientist.
Aaron Slater, Illustrator
Aaron Slater loves listening to stories and dreams of one day writing them himself. But when it comes to reading, the letters just look like squiggles to him, and it soon becomes clear he struggles more than his peers. When his teacher asks each child in the class to write a story, Aaron can't get a single word down. He is sure his dream of being a storyteller is out of reach . . . until inspiration strikes, and Aaron finds a way to spin a tale in a way that is uniquely his.
Printed with a dyslexia-friendly font, Aaron Slater, Illustrator tells the empowering story of a boy with dyslexia who discovers that his learning disability may inform who he is, but it does not define who he is, and that there are many ways to be a gifted communicator.
Ada Twist, Scientist: The Why Files #1: Exploring Flight!
A new addition to the Questioneers series, a full-color nonfiction early reader series based on the new Ada Twist, Scientist Netflix series!
Why do airplanes look the way they do? Why can't birds fly when they're first born? And why do some paper planes fly farther than others?
Ada Twist, Scientist: The Why Files is the perfect nonfiction resource for all these questions and more. Discover everything there is to know about flight from Ada Twist, Scientist—from information about creatures that fly, to the history of aircrafts, to modern technology that allows us to soar through the air faster than ever!
Sold out!